I have got and tried everything in my bag. I am quite please this month. Ready to see what I got and what I think about it? Here we go!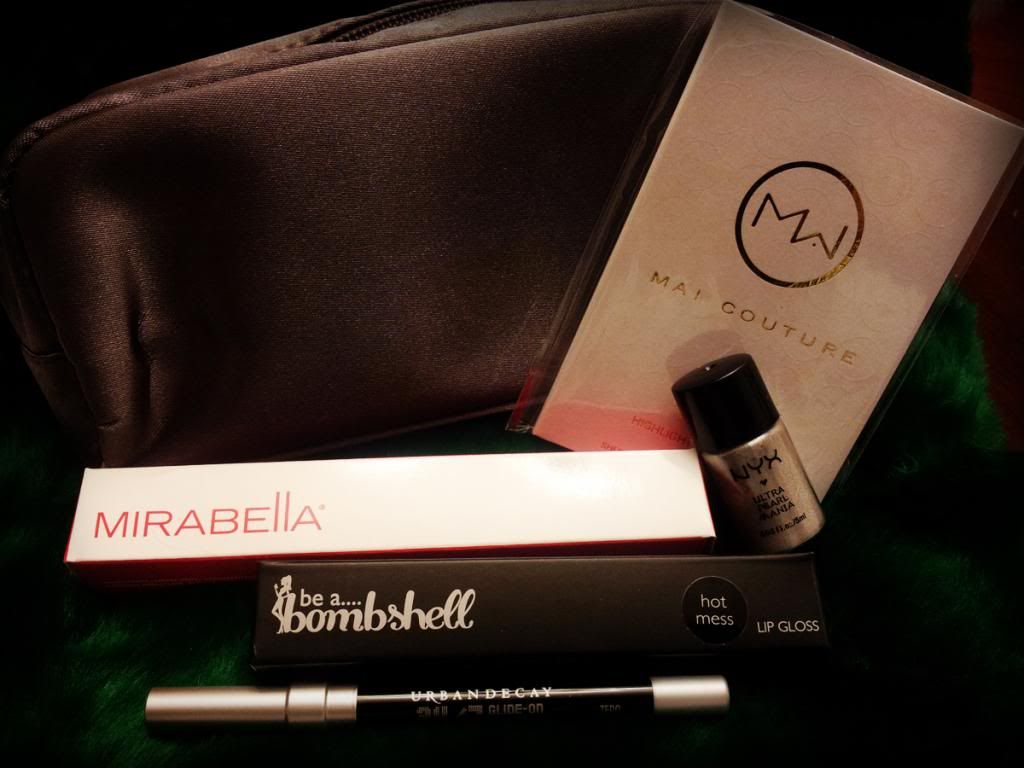 December 2012 Ipsy
This months bag is awesome. It is a nice grey color, kind of a fat low profile bag. It will be great for packing along travel makeup and little things I want to drag everywhere. The above picture came out too dark but the bottom ones shows the true color.. Nice eh?
The zipper is silver heavy metal. Not cheap!
Inside the bag has Ipsy's name all over it in a cute pink color. Love it.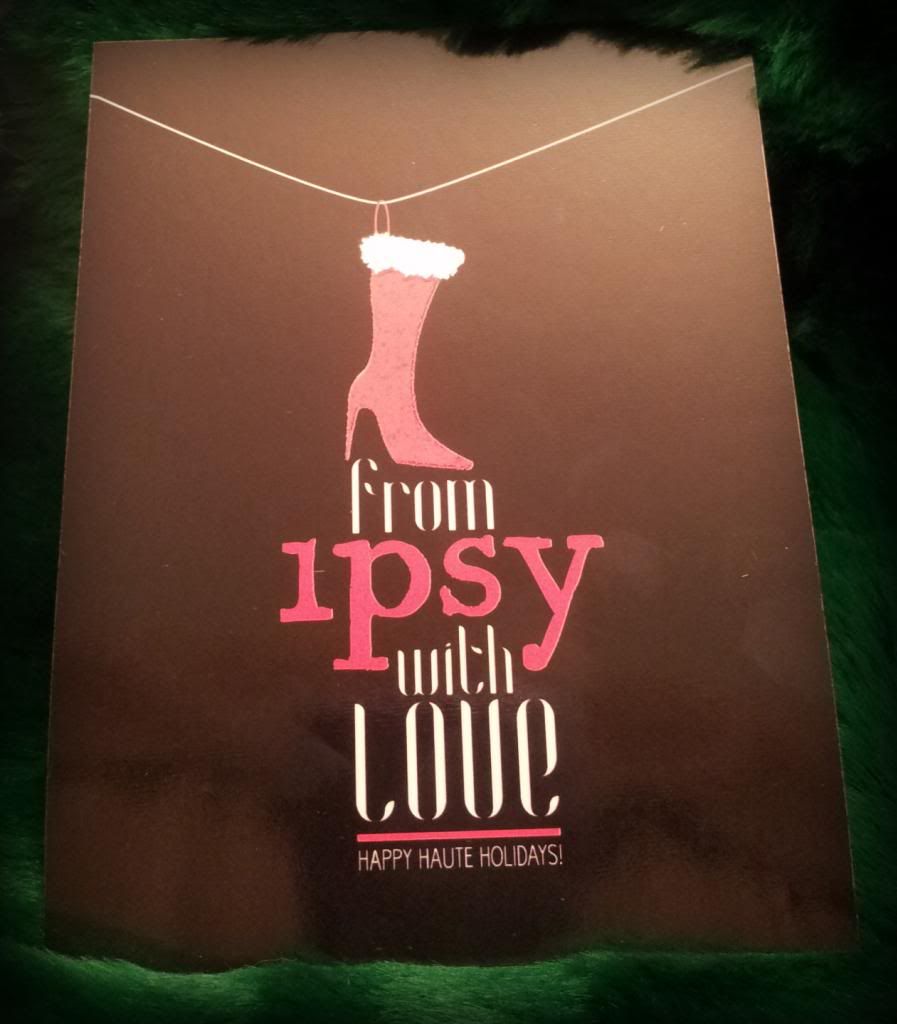 Front of Monthly Card
Back of card-Product list
This is a $20 promo code for Just fab. There are some nice boots and bags in the Ipsy collection. I doubt I will use this but it is nice anyway.
NYX loose pearl shadow powder. I have never used this kind of shadow before but it is really nice. I like the soft texture. This color is way out of my comfort zone so I will have to pull up my big girl pants and find a way to try it out.
Urban Decay 24-7 Liner -Zero
I have owned this liner in the past and needed a new one. It works good for a pencil. I like it when I do not want to spend extra time dragging out my gel liner and brush. It is black, always a plus for me.
Be a Bombshell Hot Mess Lip gloss. It is RED. Thankfully it is a bit sheer. Red lipstick is also out of my comfort zone but I have been wearing this a little at a time to get used to it. I also do not want to scare my husband. He is not used to me wearing much makeup. Must break him in slowly.
Mirabella Primer for face and eyes. I have not used it on my whole face but I have on my eyes. It does what it is suppose to do and it feels great going on.
Mai Couture Highlighter paper. Well these sort of bug me. I am not used to rubbing paper on my face and the color is a bit too orange for me. Other than that. I like the idea. Nice way to touch up blush on the go. Would travel nicely.
Well that is it for Ipsy this month. I and pleased and am looking forward to January!