As I posted before. I got this great little gift cube of mini e.l.f polish. I am going to start swatching them for you. This first round are the 4 brown shades.
Glamour Girl,Smokey Brown, Desert Haze, and Taupe of the World. As much as I like earth tones, I have never bought a brown shade of polish. I really like these.
This is also my first time applying this brand and so far I really like it. You could get away with just one coat if you wanted.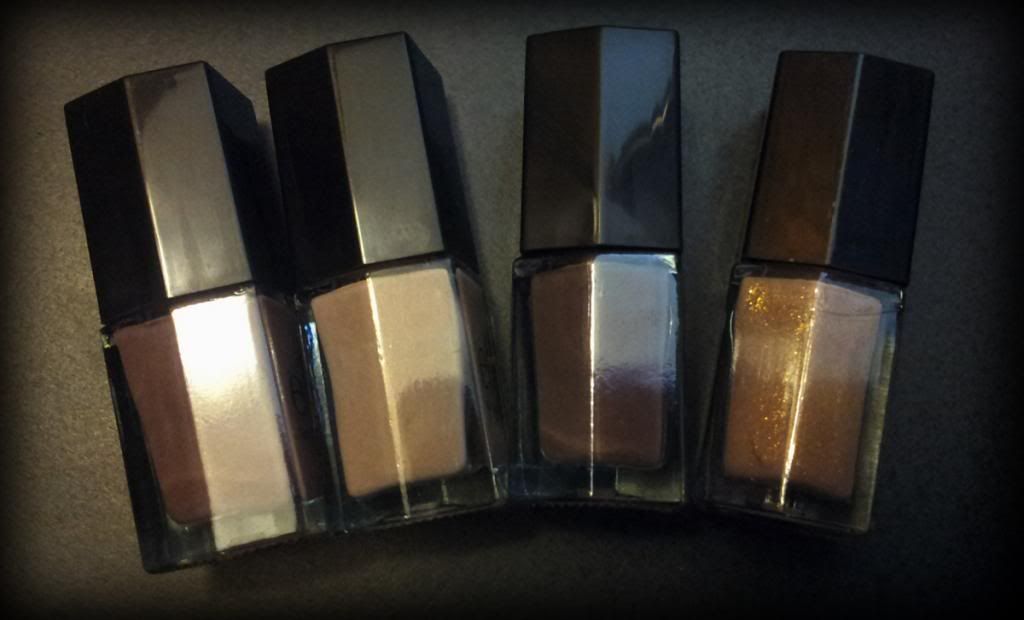 I used two coats of each. They look better in person. I need to find some better lighting. The weirdness/ ridges you see is just strange shadowing. This polish went on beautifully with no streaking or lines.
Glamour Girl, on my pointer finger has a little shimmer/ glitter to it.
Smokey Brown, on my middle finger is a deep dark chocolaty brown.
Desert Haze. on my ring finger is my least favorite of the brown colors.
Taupe of the World (Love the name!), on my pinky is also a rich dark brown but a couple shades lighter than the Smokey Brown.
As I was thinking of ways to describe the colors, coffee and chocolate kept coming to mind. Nice colors of you like brown nail polish.