If you have not heard about it yet. Square Hue is a new monthly subscription service that is all about nail polish. Perfect for a polish hoarder! It is $21 a month with free shipping. You get 3 colors that are fresh and in style. You can learn more about it
HERE
.
This is my first month with them. I am still upset that I did not sign up in time for the gorgeous December polishes! However, January was not a let down. The collection was "The Arctic Collection" and I adore the colors. The formula is smooth, not to thin or thick. These are my favorite polish bottles yet and the brush worked great. I can not wait to see what they come up with as the year goes by. I plan to stick with them.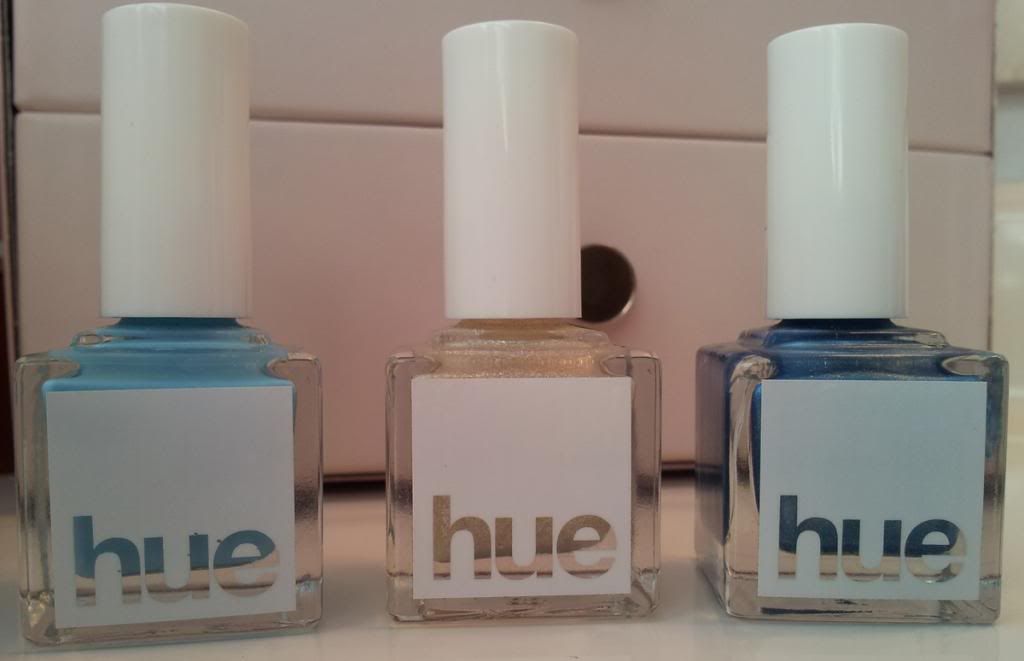 Square Hue- January 2013
Glacier Skies-Arctic Frost-Midnight Flurries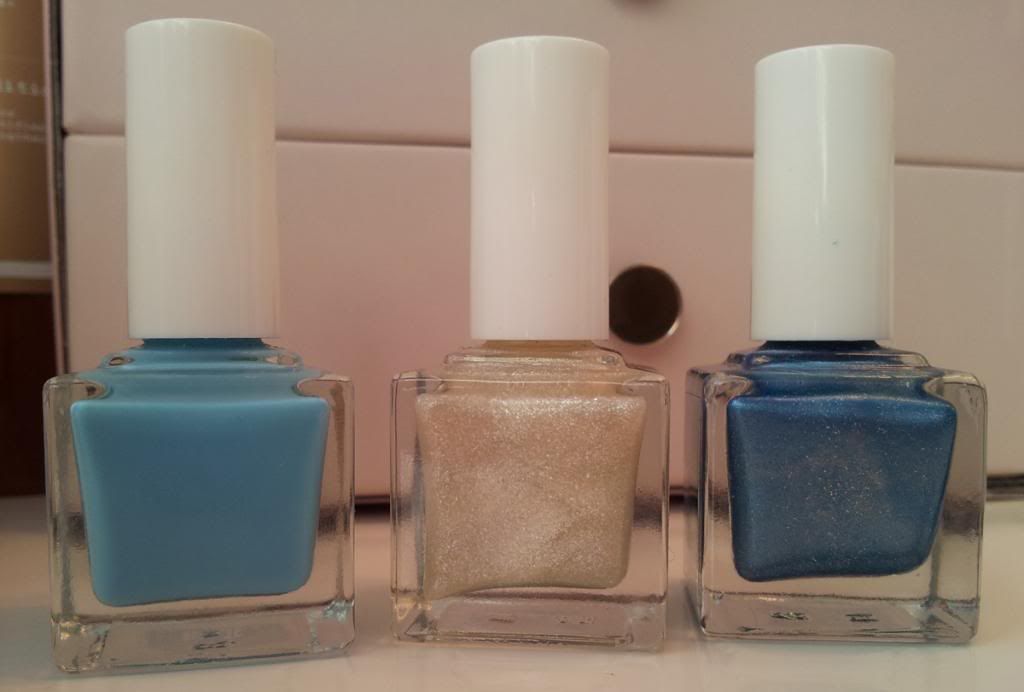 Glacier Skies-Arctic Frost-Midnight Flurries
Perfect names for these polishes!
My nails are painted with Glacier Skies and patterned with Midnight Flurries. My first attempt at a pattern. Not perfect but I still like it.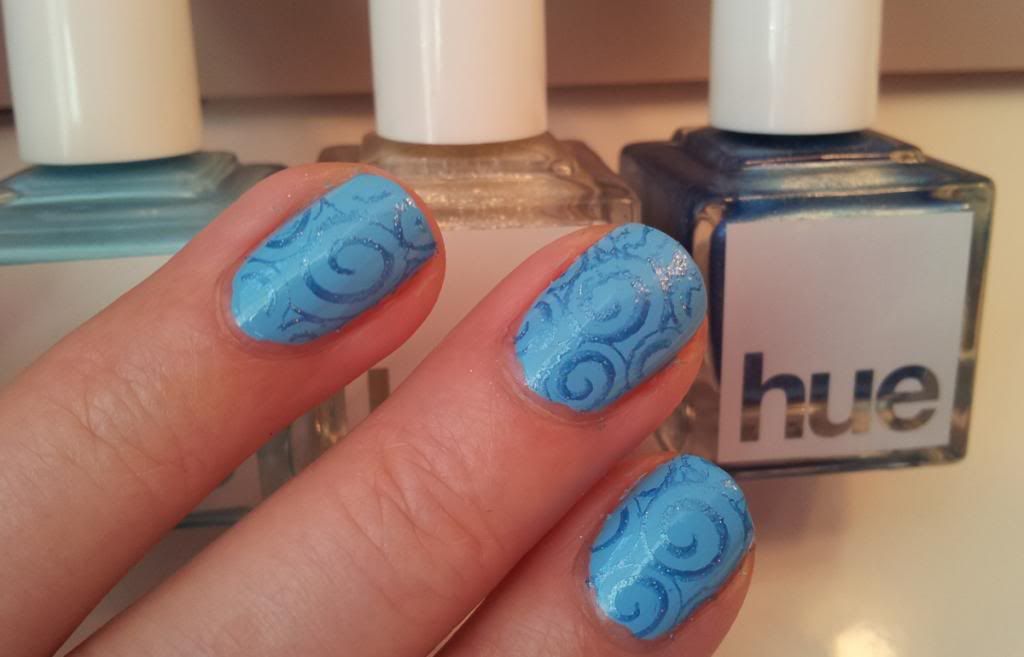 I had planned to swatch all the colors for you but I can not bring myself to take this off. I will add a quicky picture I took the day I got my polishes.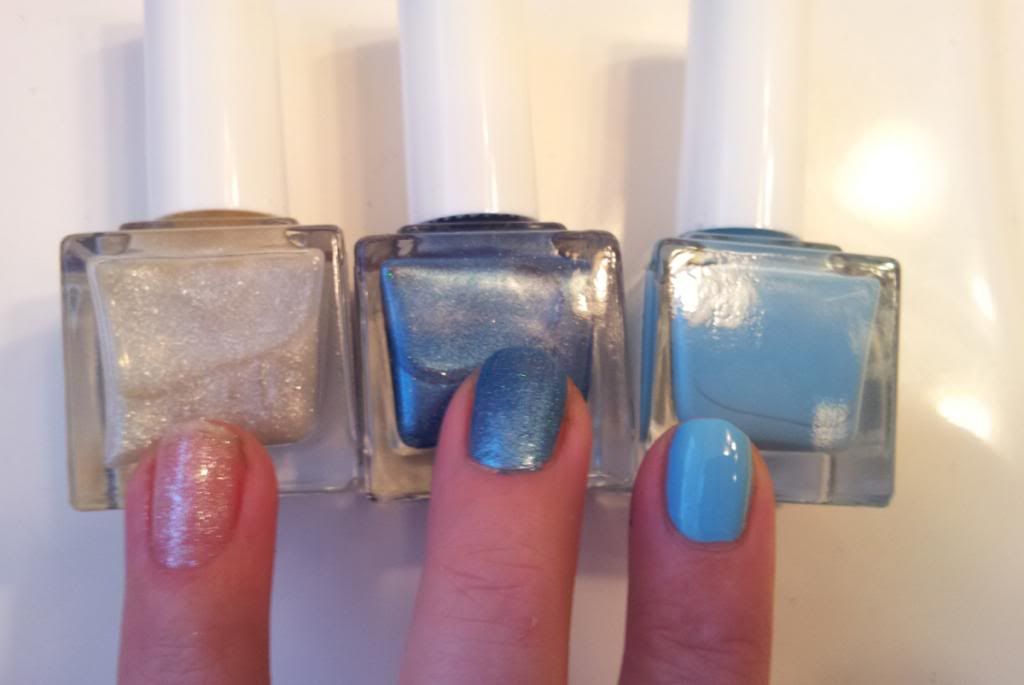 Quicky Pic
Now you can get an idea of what the colors look like. I am already really like Square Hue. If you like polish at all, I think you will also.
February is going to be the "Vintage Love Collection" You do not want to miss it! Go to
Square Hue
before it is too late.