A new box of goodies!
January 2013 Sample Society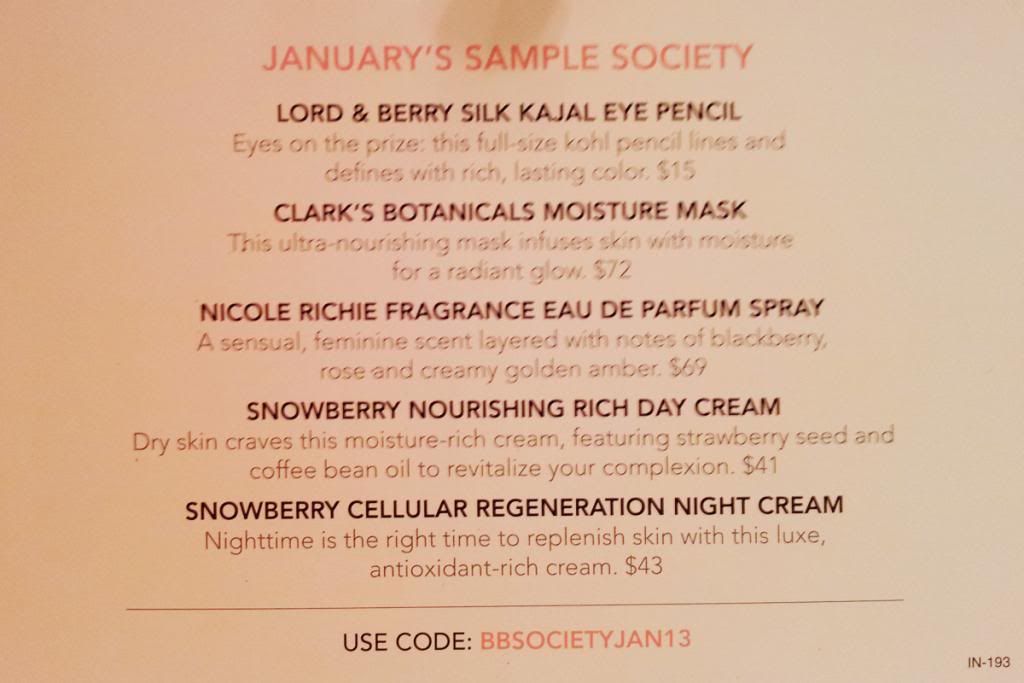 Blurry Product Card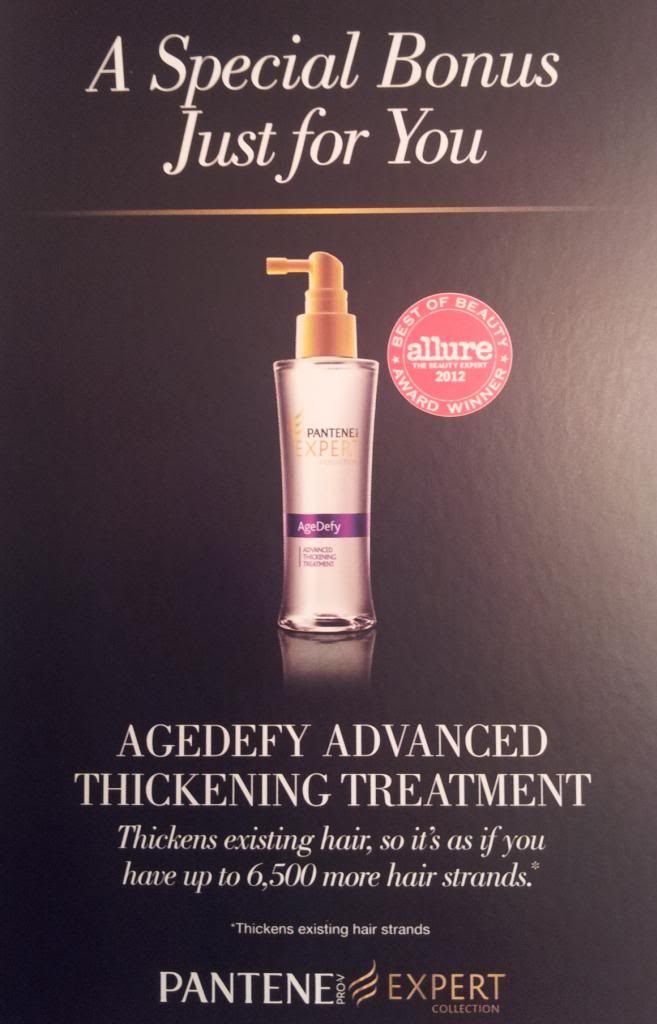 Pantene BonusCard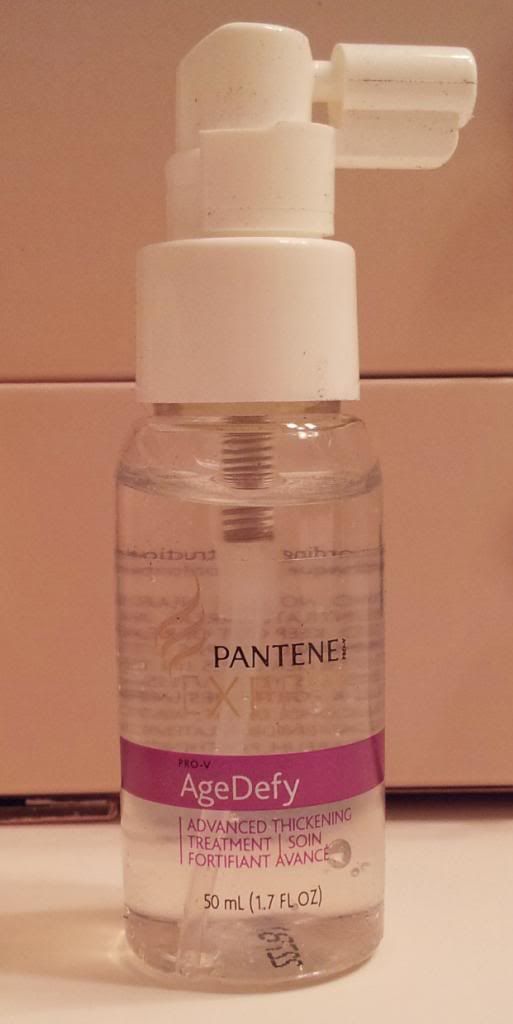 Pantene Bonus!
According to the card this will thicken existing hair so it is as if you have up to 6,500 more hair strands! I already have really thick hair so it will be interesting to see what this does. I will update after use.
Nicole Richie Frangrance
I heard some pretty bad things about this fragrance. I was almost scared to get it. However, I really like it. So much so that I may get the full size.
Clack's Botanicals Moisture Mask
The container says you can use this as a mask or you can use less of it as a moisturizer. Because my face is so dry and flaky right now, I will probably do the mask and if there is anything left, use it as a moisturizer. I will update after use.

Lord & Berry Silk Kajal Eye Pencil
I did not have kohl pencil so this was awesome to get. It is in black so will definitely get used. I put it on my water line about an hour ago. It applied very easy and so far is staying put! It being full size is a plus.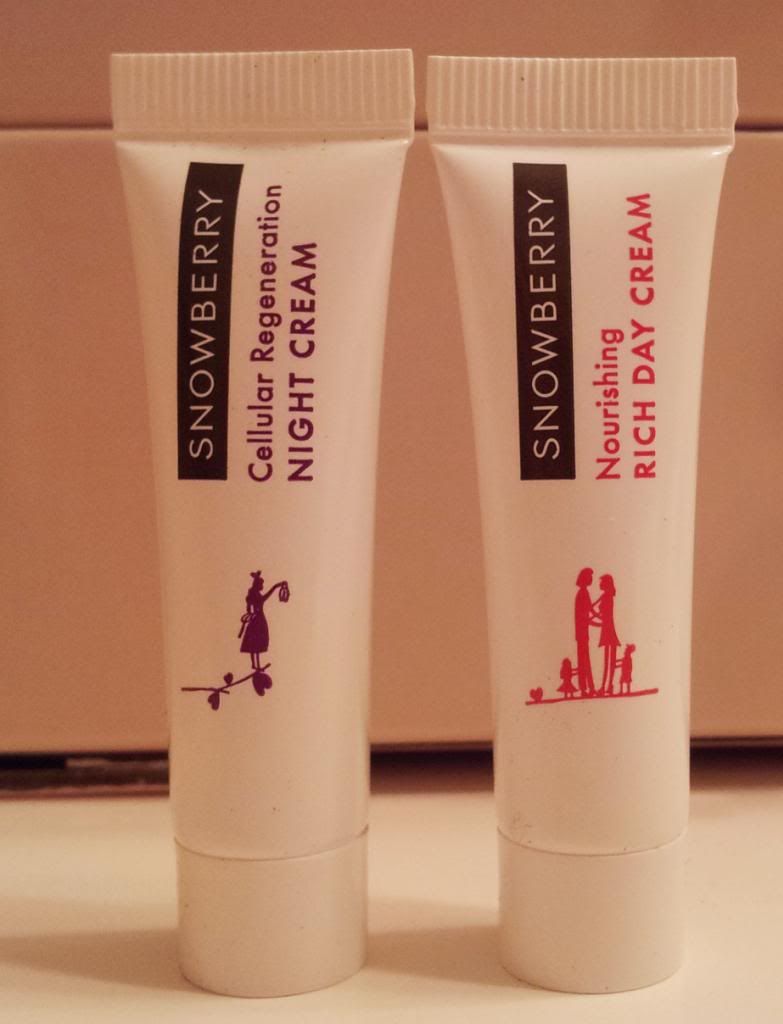 Snowberry Cellular Regeneration Day and Night Cream
I have never heard of this brand so I am excited to try it. My poor dry face needs all the help it can get right now. Will update when empty!